Focus Areas
Criminal Defense
Free Initial Consultation!
"I just wanted to take a moment to tell you thank you. I appreciate how hard you worked on my behalf, and am grateful for the outcome. I get the impression that there are not a lot of attorneys out there like you, but thank God there are some! Your understanding and cooperation made this otherwise nerve racking experience a little easier to bear. I hope that I never find myself in a situation where I will need your services again, but please know that if I ever did you would be the first person I'd call."
---
Practice Areas
Ross Torres believes the cornerstone of his success is the quality relationship that he maintains with his clients. He treats his clients with integrity and respect for their needs, goals and objectives. Ross focuses on intelligent, aggressive and ethical legal representation and pledges to listen to you and to protect your rights.
---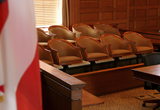 Fort Bend County Felony Defense Lawyer
In Texas, criminal offenses are classified as a misdemeanor or felony. Felonies are the most serious criminal offenses. If you have been arrested or charged with a felony, it is crucial to contact an aggressive and knowledgeable defense attorney now.
---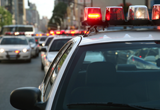 Fort Bend County Misdemeanor Defense Lawyer
Protect Your Criminal Record Against a Misdemeanor Conviction
Although a misdemeanor is a lesser offense than a felony, a conviction may still have serious consequences. The results of a misdemeanor conviction may be varied, affecting a defendant psychologically and financially and also affecting his or her family. The criminal penalties that may be imposed may include imprisonment in county jail, community service, fines, restitution, alcohol or drug counseling, driver's license suspension, and probation.
Although a jail sentence may be avoided in some cases through probation and/or community service or other alternative sentencing, there are some cases where a mandatory minimum term of imprisonment may be imposed. There are also situations where a misdemeanor offense may be charged as a felony due to the use of a weapon or the fact that the defendant is a multiple offender, leading to time in a state correctional facility if the defendant is convicted.
---
Fort Bend County DWI Defense Attorney
Drink, Drive, Go to Jail:
A Police Mindset that Puts Sober People Behind Bars
You are probably familiar with the slogan "Drink, Drive, Go to Jail." It is an ad campaign sponsored by the Texas Department of Transportation. TXDot's website proclaims "if you drink and drive you're going to jail." In Fort Bend County, that is a true statement. Police routinely arrest people simply because the person consumed alcohol before driving. The problem is that such a policy is a violation of constitutional rights. The law is clear. It is not a crime to drive a car after consuming alcohol, so long as the consumption does not result in intoxication. Moreover, the law recognizes that mere consumption of an alcoholic beverage does not give police, or anyone else, reasonable suspicion to believe that a person is intoxicated. Yet the arrests continue. Law enforcement officers have been trained to enforce the law of "Drink, Drive, Go to Jail." They are conditioned to believe that every person with the odor of alcohol on his breath is intoxicated and a danger to the public. This results in not only wrongful arrests, but unjust convictions as well. That is where I can help.
---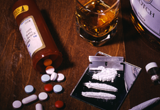 Fort Bend County Drug Crime Lawyer
Arrested for a drug crime?
Drug crimes are one of the most severely punished offenses in the state of Texas and throughout the United States. Predominantly since the 1980s, politicians and lawmakers have been proponents of being "tough on crime." You may have even heard of the term "War on Drugs." If you were arrested for drugs, whether possession, trafficking, sale or any other type of offense, you will be aggressively prosecuted and may even face a mandatory minimum sentence.
---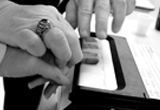 Fort Bend County Theft Defense Lawyer
Charged with a theft crime in Ft. Bend County?
A person commits theft if he/she "unlawfully appropriates property with intent to deprive the owner of property." Texas Penal Code Ann. 31.03. Of course, many people mistakenly believe other crimes such as robbery, burglary and shoplifting fall under the umbrella of theft. This is not the case. Burglary and robbery have special aspects regarding how a person committed the crime of removing the property that make these offenses very different from a theft.
---
Fort Bend County Traffic Ticket Lawyer
Traffic Violations
Have you been recently cited for a traffic violation? While traffic violations are considered by some to be minor infractions, they actually can lead to more serious consequences. Multiple traffic violations can lead to a license suspension or revocation. If you are caught driving with a suspended license, this is considered a Class B misdemeanor and subject to fines and surcharges. You do not have to accept a traffic violation or immediately admit guilt by paying the fine. A traffic violations attorney can help you keep it off of your record.
---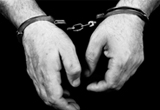 Fort Bend County Violent and Assault Crimes Lawyer
Have you been charged with assault?
Under Texas Penal Law, you can be convicted of assault if you intentionally, knowingly or recklessly cause or threaten bodily injury to another person or if you intentionally or knowingly cause physical contact with another person while aware that the person will consider that contact to be offensive or undesirable. This type of criminal offense can be charged as a misdemeanor or a felony depending upon the circumstances of the case. If you allegedly committed an assault offense against a public servant or elderly individual, you can face enhanced penalties. To defend against the possibility of these penalties, secure representation from Ft. Bend County criminal defense attorney Ross Torres.
---
Fort Bend County Probation Violation Lawyer
Were you arrested for violating your probation?
If violation allegations are brought against you, the state could file a motion to revoke probation. If successful, this motion could result in ending your probation/parole and send you to prison or jail. If you don't want to face incarceration, you need to protect yourself. An important step you can take is to contact a Ft. Bend County probation violation lawyer, Ross Torres, who is familiar with these types of cases. He has helped countless individuals through probation violation cases. He want to help you.
---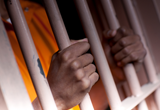 Fort Bend County Bail Bond Reduction Lawyer
Is your loved one in jail with a clearly excessive bond?
Any person that has been charged with a crime in the courts of the State of Texas has a constitutional right to be released on a reasonable bond pending the resolution of his or her case. If you believe that a friend, family member, or loved one is being held in jail because of an excessively high bond, then it is critical that you hire an attorney who is familiar with the key policies and procedures of contesting bail bond issues. Ross Torres is uniquely qualified to assist you in making sure that the court has set bond at an appropriate, affordable amount.
---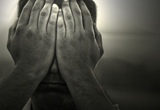 Fort Bend County Expungement Lawyer
Clearing Your Criminal Record
Being arrested for any crime is a stressful and intimidating experience. Making matters worse, even after going through the difficult process of entering the criminal justice system, an arrest or conviction on your record can negatively impact the rest of your life. A criminal record can be a real barrier to your future employment or advancement in your career, even a first time DWI arrest or conviction. Don't let an earlier legal issue affect the rest of your life, contact an experienced criminal attorney as soon as possible to pursue an expungement to clear your record.
With the help of Mr. Torres, you may be able to successfully obtain an expunction of your arrest so that you can move forward with your life with confidence. An expungement is simply when any record of an arrest, jail, and fingerprints are removed from local, state and federal records. Expungement might be an option for you if your arrest was a mistake, the charges were dropped, or you were acquitted of the charges brought against you.
If you do not meet the requirements for an expungement, you may still be eligible for a petition of non-disclosure. Attorney Ross Torres understands that a record of arrest or criminal record not only threatens your future but is also an emotionally difficult ordeal. He will take the time to carefully listen to the circumstances of your individual case and will be available to you every step of the way aggressively pursuing an expungement or non-disclosure so you can focus on building a bright future.
---